Top companies and investors in smart clothing and jewelry
Top companies and investors in smart clothing and jewelry
In this post, we look at the top investors and companies involved in shaping the smart clothing and smart jewelry spaces. To help people navigate nascent areas like these, our analysts have developed a methodology to define and categorize these emerging spaces. Using their research, we've put together some notes highlighting some of the most prominent teams who are helping to fund and craft the future of wearables and smart clothing.
Who are the top companies in smart clothing?
Pioneering the connection between technology and fashion, we've highlighted some of the top companies who are shaping this space.
Jabil
Jabil is a United States-based company engaged in providing manufacturing services and solutions. It provides comprehensive electronics design, production and product management services to companies in various industries and end markets. It operates in two segments; the Electronics Manufacturing Services (EMS) segment, which is the key revenue driver, is focused around leveraging IT, supply chain design and engineering, technologies largely centered on core electronics. The Diversified Manufacturing Services (DMS) segment is focused on providing engineering solutions, with an emphasis on material sciences, technologies, and healthcare.
Under Armour
Under Armour develops, markets, and distributes athletic apparel, footwear, and accessories in North America and other territories. Consumers of its apparel include professional and amateur athletes, sponsored college and professional teams, and people with active lifestyles. The company sells merchandise through wholesale and direct-to-consumer channels, including e-commerce and more than 400 total factory house and brand house stores. Under Armour also operates a digital fitness app called MapMyFitness. The Baltimore-based company was founded in 1996.
Athos
Athos is a developer of smart apparel for the health and fitness market designed to monitor biosignals and distill them into meaningful insights. The company's apparel is fit for workout sessions since it reads the body's vital signs and beams that information to a software application, enabling athletes and coaches to get actionable insights around athletic training load and movement quality using personalized, muscle activity data. The company raised $35.5 million of Series C venture funding in a deal led by Social Capital on November 18, 2015, putting the company's pre-money valuation at $62.04 million. MAS Holdings, Lightspeed Venture Partners, Felix Capital, DCM Ventures, and True Ventures also participated in the round.
clim8
clim8 is a developer of an intelligent wearable technology designed to provide personalized thermoregulation through digital automation in smart clothing. The company's technology, through its application, monitors and analyses the wearer's body temperature by combining tiny sensors and a detachable battery back into the thermal layer and responds to the data and signals it has collected to deliver the appropriate amount of heat, enabling wearers to set their preferences and manage their comfort level in any conditions. The company raised $3.24 million of Series A venture funding from Deveaux Group, Agileo Ventures in November 2020, putting the company's pre-money valuation at $5.8 million.
Who are the top companies in smart jewelry?
Not yet a crowded space, 33 companies are currently responsible for shaping the smart jewelry market. Among them are fashion and health-oriented brands that are working to introduce new technology and functionality to traditionally decorative items.
Misfit
Misfit is a creator of wearable fitness devices for tracking activities. The company develops sensor devices for fitness and health applications. Its lead product is Shine, which can be worn with multiple accessories for different wearing locations including formal, business, casual, sleeping and swimming. In December 2015, the company was acquired by Fossil Group (NASDAQ: FOSL) for $260 million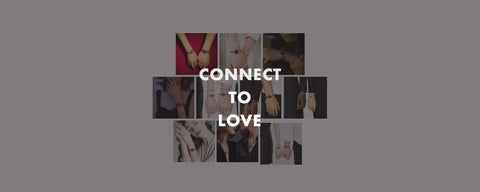 Bellabeat
Bellabeat is a developer of health tracking devices designed to empower women to track and improve their health. The company's product offers sleep, activity, and reproductive health monitoring services to help women get connected to their body and mind throughout different stages in life, enabling them to cope with stress, improve their lives and prevent irrevocable consequences The company raised $20 million of venture funding from Unigestion and other undisclosed investors in August 2020.
Totwoo
Totwoo is a developer of wearable smart jewelries designed to combine technology with fashion design. The company designs and sells smart jewelries which connect with the customers' smartphone to track their movement, monitor UV rays, enabling customers to determine exercise time and express their emotions by tapping or shaking the jewelry.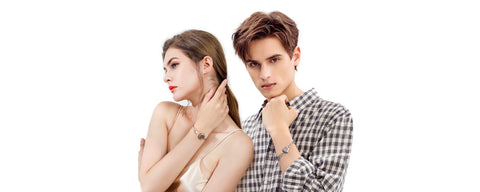 InvisaWear
InvisaWear is a designer of smart jewelry and accessories intended to help keep people connected and in contact in case of emergency. The company's smart jewelry and accessories are stylish and can be connected to a smartphone via Bluetooth, which can be easily located using GPS, enabling users to stay trendy and instantly contact friends, family and relevant authorities in the event of an emergency.
Who are the top investors in smart clothing?
In order for smart clothing companies to get the capital they need to operate, they need to secure funding from investors. Here we've highlighted some of the top active smart clothing investors by number of investments in smart clothing.
Techstars
Founded in 2006, Techstars is an accelerator based in Boulder, Colorado. The firm has a mentorship-driven seed stage investment program that runs a three-month-long acceleration program in multiple cities in the United States and the United Kingdom annually. The firm provides access to community leaders, founders, mentors, investors, and corporate partners, allowing entrepreneurs to accelerate and provide education, experience, and funding.
Plug and Play Tech Center
Plug and Play Tech Center is an accelerator firm based in Sunnyvale, California that was founded in 2006. The firm prefers to invest in seed, early-stage and later-stage companies operating in the field of information technology, fintech, insurtech, agtech, supply chain, retail, hospitality, enterprise tech, and healthcare sectors.
DCM Ventures
Founded in 1996, DCM Ventures is a venture capital firm based in Menlo Park, California. The firm seeks to invest in the mobile, consumer internet, communications and infrastructure, software and service sectors.
Real Ventures
Founded in 2007, Real Ventures is an early-stage venture firm focused on serving daring entrepreneurs with the ambition to create successful, global companies. The Firm has dedicated itself to building the Canadian startup ecosystem on the belief that people, not money, build game-changing companies. Real Ventures provides stage-specific guidance, mentorship, and access to networks and resources to fast-track the founder's personal and company growth.
Who are the top investors in smart jewelry?
Though this group of investors is highly active all around, they also make up the most active smart jewelry investors by number of investments in smart jewelry.
SOSV
SOSV is a multi-stage venture capital investor that runs multiple accelerator programs and provides seed, venture and growth-stage follow-on investments to its companies. SOSV prefers to invest in manufacturing, life sciences, healthtech, internet of things, robotics, fintech, food, AI and other sectors.
Khosla Ventures
Founded in 2004, Khosla Ventures is a venture capital firm based in Menlo Park, California. The firm seeks investments in early stage companies operating in the financial services, health, big data, agriculture and food, sustainable energy, robotics, internet, and clean technology sectors.
Kleiner Perkins
Founded in 1972, Kleiner Perkins is a venture capital firm and is based in Menlo Park, California. The firm seeks to invest in the media, pharmaceuticals, software, computer hardware, and manufacturing sectors.
Founders Fund
Founded in 2005, Founders Fund is a venture capital firm headquartered in San Francisco, California. The firm seeks to invest in companies operating in consumer internet, biotechnology, artificial intelligence, aerospace, transportation, analytic, software, nanotechnology, telecommunication, education, robotics, healthcare, information technology, energy, and media sectors.
What are emerging spaces? 
Smart clothing and smart jewelry are just two of the 138+ emerging spaces—nascent but growing areas—tracked by PitchBook. Rolled out at the beginning of 2020 as part of a feature that helps PitchBook users discover niche spaces and identify burgeoning investment trends, we define emerging spaces using a set of criteria developed by our analyst team. Awareness for and interest in the emerging spaces we track in our platform appear promising, but these spaces aren't yet established to be considered time-tested industry verticals—at least not yet.
---