Does LDR work? Distance is never a deal breaker!
Did you know...

75% of college students have been in an LDR

1.14 million people in the US are in LDR

More than 90% of people living in the UK and Europe have been in a long-distance relationship

55% of LDR couples worried that their partner will meet someone else

But...

Does LDR work?

58% of LDR successfully made it through

10% of married couples started as LDR
Distance is never a deal-breaker! But it takes more effort on both ends for the relationship to remain intact.
Here are some trails for LDR couples:
Trust – Trust is the most fundamental element of any relationship. For LDR couples, it is even more important. If you have ever been in an LDR, then you may have experienced the fear of losing your partner. Thus, lack of trust can lead to doubt, jealousy, suspicion, paranoia, and maybe more.
Commitment – Commitment is the key to how LDR is going to play out. For couples, it is difficult to trust and put effort into LDR when it's not committed.
Independence –When there's a long period of separation, we need to be independent and have our own social circle. You need to complete yourself before going into any type of relationship.
Communication – Communication is essential in LDR. Even if you cannot physically be with your partner, but through periodic thinking-of-you text is a good way to stay connected.
More than 88% of LDR couples say that technology lets them stay connected to their partner. Social media and video chats have greatly helped people in long-distance relationships, but social media can also be the cause of jealousy and other negative emotions.
When you can send a touch, why send a text?
We are here for you, for all LDRs. Totwoo offers an opportunity for people to express themselves anytime and anywhere. Simply tap on the jewelry, you can send miss or animated stickers to your partner and your partner's jewelry will receive the message and flash the personalized color. We also create a special space for only you and the one you love. Every interactive flash between the two will be automatically recorded and ranked in totwoo. Also, you can create special day love reminders and the totwoo jewelry will light up the customized color on that day. Nevertheless, you can send/ store picture, video, audio, and text in the jewelry to share it with your partner and your partner can touch the jewelry to see the precious memory.
At ToTwoo, we are still learning how to provide a better solution for LDR. Our goal is to connect people's feelings and emotions to narrow the gap caused by the distance of all kinds and to build, maintain, and construct healthier and happier relationships.
All relationships matter to us, it is the core of what we are doing. With your experience and true story, we can make our product more enjoyable and relatable.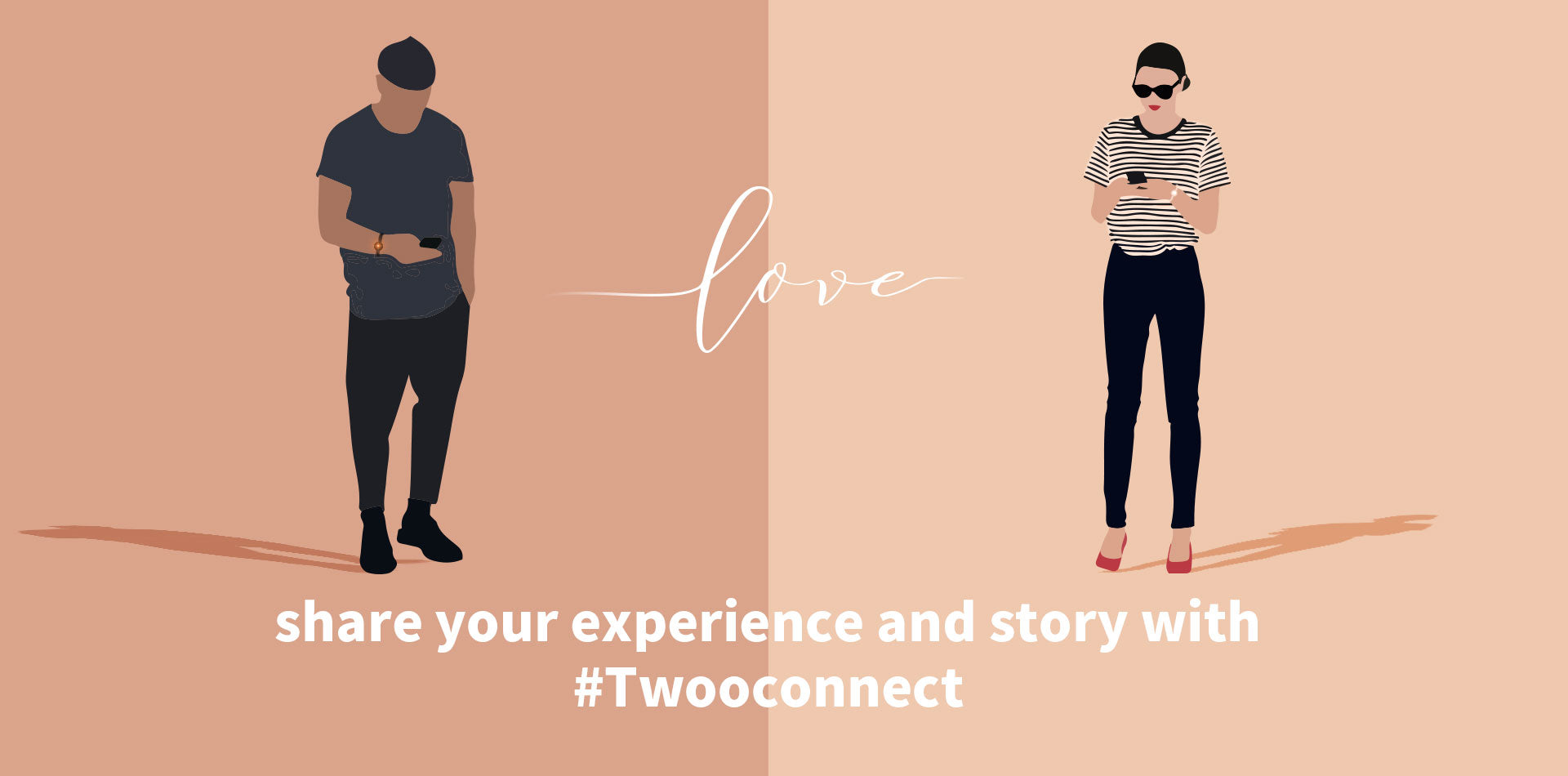 ---